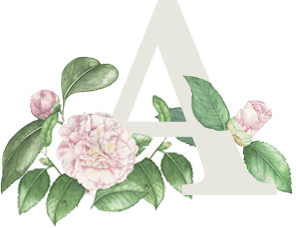 A CUSTODIAN RAISING A SUPERNATURAL ARMY
KAYODE IJISESAN
Kayode Ijisesan fondly referred to as Dr Kay is the founder and apostle of Kingsword Ministries International, umbrella to Kingsword International Church and The New.
Dr. Kay believes that this message of the supernatural lifestyle must be passed on from generation to generation. Over the years, Dr Kay has dispensed the message of grace and the supernatural with simplicity backed up with power. He strongly believes in the laying on of hands and impartation.
Dr Kay and the love of his life, Mayowa Ijisesan better known as Pastor May grant oversight to all Kingsword and The New churches across the world from their home church in Chicago where they currently live with their two lovely children, Tolu and Temi. Oh…and their amazing dog, Echo! They mentor and pastor thousands of people across the world.
Dr Kay enjoys engaging in sporting activities and has over the years gained mastery in football, basketball, cycling amongst others. He invests quality time into building relationships with people of different age grades as well as attending conferences.
Learn more about Kingsword and The New at www.kingsword.org and www.wearethenew.org respectively.
Over the years, Dr Kay has authored books on diverse subjects like Excellence, Leadership, Faith, Love, Redemption, the Supernatural. He has written over 28 titles, and counting.
You can catch up with Dr Kay at any of the following upcoming events. Check here
Restart is a prayer session hosted by Dr Kay every Monday to Friday on Instalive, Facebook and YouTube. He leads hundreds of believers in a time of worship and prayer for 20-30 minutes. Restart has recorded many mind blowing testimonies and miracles since it started as Pray with Dr Kay years ago.
A product of grace, Dr Kay hosts an annual teaching on all that pertains to the gospel of our Lord's grace. For 8 years, he has taught and imparted a fresh knowledge of grace to thousands of believers across the world. Grace Culture is a fixed event that holds on the 1st of October every year in Nigeria since its inception.
This is a boot camp that lasts between 3-8 days. Dr Kay, alongside seasoned teachers of the word, takes believers through teachings on the supernatural, faith and impartation. Numerous ministry gifts like Rev. George Adegboye, Rev. Victor Adeyemi, Pastor Nuel Manufor, Pastor Bolaji Idowu, etc. have been a part of Supernatural over the years.
An annual 3-day event hosted by Dr Kay in Chicago, the Apostolic headquarters of the ministry. He is often joined by seasoned ministers to dispense teachings and impartation.
A conference that cuts across ministry, government, economy, entertainment and politics. Spearheaded by both Dr Kay and the Pastor of The New, Next Conference holds annually and is open to people of all ages who are interested in taking up the mountains of influence for the Lord. The Conference has had prolific thought leaders and champions of industries like Debola Deji-Kurunmi, Jerry Eze, Poju Oyemade,Tobi Adegboyega and so many others, as speakers.
At different times of the year, Dr Kay embarks on an apostolic tour across the world spanning 3-5 weeks, teaching and strengthening thousands of believers
KINGSWORD TRAINING INSTITUTE
Dr Kay is a 'discipleship' enthusiast. All across the different locations and campuses, members are made to take foundational and advanced classes on faith, grace, identity, the supernatural, etc.
In 2020, he hosted a conversation with Roberts Liardon (author of God's Generals) on the 'Generals' and how they lived, their successes and failures. This conversation was followed by members of 'God's army' around the nations